Burnt Wood Regeneration Project
Take a look at this artists impression.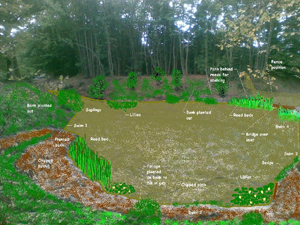 The old and new parts were joined and a bridge was erected over the ditch. Works to deepen this channel took take place in the summer of 2011.
Below are a few pictures of the progress at Burnt Wood.
Don't forget we always need your help each month on the clubs work parties.
<< back to news