Weirwood Reservoir
At 280 acres Weirwood is quite a change from most of our other waters.
There are some very large wild Carp (39lb largest so far) which fight hard and run like Catfish. Bream to 10lb+ with specimens reported to 16lb, quality Roach and Hybrids, Perch to well over 5lb
There are also some very good Pike to be caught, with specimens witnessed to 20lb+ from the boats and the bank
Carl and Alex on their Youtube chanel have made this wonderful video, of their time on the reservior and is well worth a watch. Please note they had been fishing as weirwood carp syndicate members so could fish 4 rods and more parts of the bank.
They then went on for another season and made this video
3 rods can be used on this water.
Boat Hire
Boats are available for hire £30 per two man boat, to be paid direct to the fishing lodge. To book a boat please call Weirwood on 01342822212.
Ferry Service
If you would perfer a ferry to your swim. This can be provided direct with the fishing lodge at a return cost of £5.
Night fishing is at an extra cost on this water only:
If members wish to night fish, to be paid direct to the fishing lodge.
Night fishing (3 rods) £10
Fishing boundaries
Your membership will allow you to fish the following areas highlighted areas: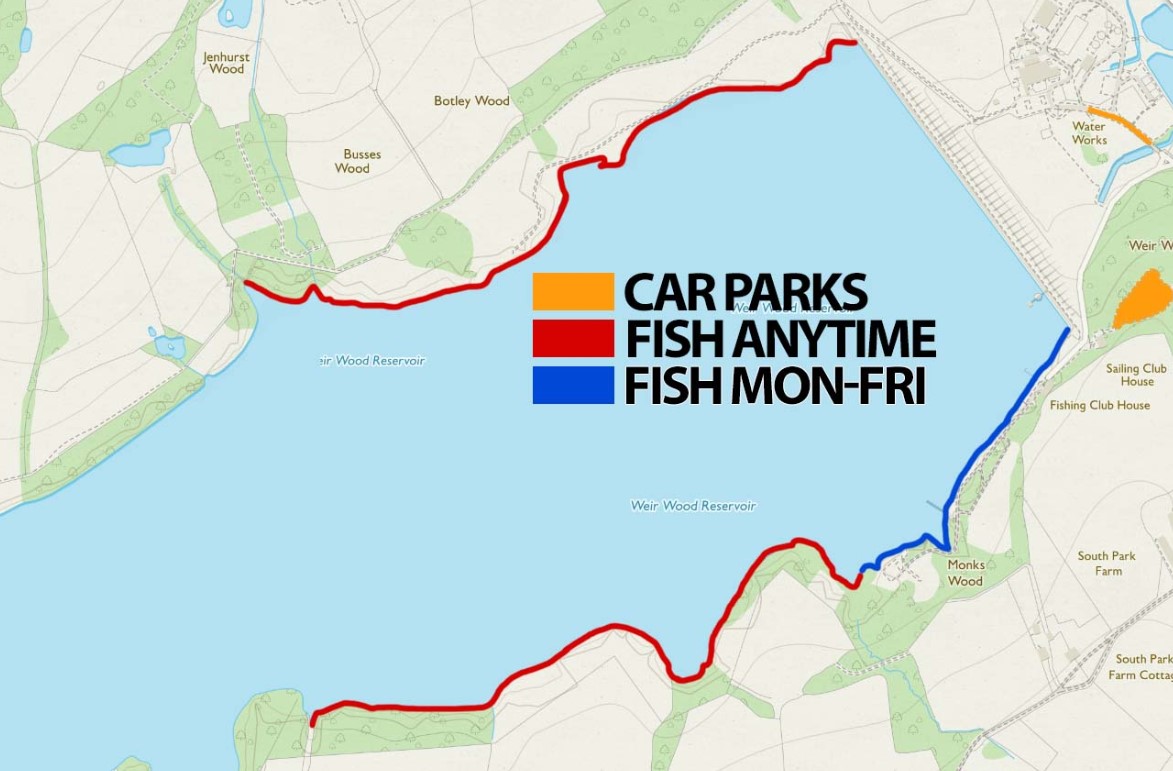 This is a new water to our club and we would love to see what you have been catching there. Please can you email any catch reports to info@cranbrookanglingclub.co.uk