Cranbrook and District Angling Club gains
Fishmark Accreditation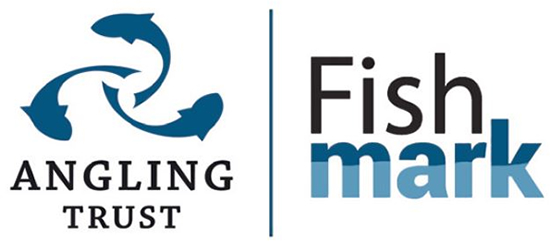 Cranbrook and District Angling Club is proud to announce that they have attained the prestigious Angling Trust Advanced Fishmark Accreditation in recognition of those clubs that provide a quality and safe environment to its youth members. This makes CADAC the only officially recognised coarse fishing Advanced Fishmark club in Kent. It also demonstrates the huge progress we have made with our youth development and our support of local community groups in Kent.
Fishmark Accreditation Certificate
Tim Wood, Secretary of CADAC commented "We have seen a steady decrease in our junior membership and I am certain our Fishmark accreditation will encourage more people to take part in our wonderful sport and be reassured that the club they are joining is well managed, safe and has a structured plan to develop angling at all levels."
The accreditation highlights the Club's efforts in prioritising angling and places us as a benchmark Club in terms of promoting high quality community angling.

This has been a culmination of a great deal of work to record and document the plans, processes and procedures we have in place to demonstrate that we run our Club in a professional, progressive and sustainable manner with specific focus in four key areas:
Activity/coaching programmes

Duty of care and child welfare

Knowing your club and its community

Club management
There are currently 98 accredited angling clubs in the UK and Cranbrook and District Angling Club is the only officially recognised coarse fishing Advanced Fishmark accredited club in Kent.
On behalf of the Club, we'd like to thank the Club Committee and professional coaches for their efforts, over many months, in securing this important accreditation that has far-reaching benefits for the Club.
By achieving Fishmark status, Cranbrook and District Angling Club will be able to benefit from financial grants, local council support and further assistance in developing angling in Kent, continuing to make it accessible to all, and helping the club move forward.
We are looking forward to our new season which starts on 1st April as it will again be packed with various junior coaching sessions and special events which are all detailed on our dedicated juniors page of our website.
Web: www.cranbrookanglingclub.co.uk
Email: info@cranbrookanglingclub.co.uk
<< back to news